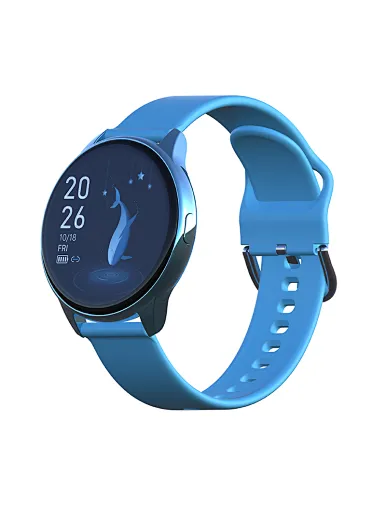 Full Touch Screen Smartwatches
Product Name: C01 Full Touch Screen Smartwatches
Basic functions: weather, music control, camera, stopwatch, QR code, shutdown, brightness adjustment, about (firmware version number, MAC address, Bluetooth name), settings (bright screen time, background replacement, factory reset), restart , Do not disturb mode, custom dial, (APP supports GPS running, walking, cycling), raise your hand to brighten the screen, touch to wake up
Screen Size: 1.09 Inch HD Round Screen
Resolution: 240×240
Waterproof Grade: IP67
Supported languages: Chinese, English, French, German, Spanish and other 10 languages
Product Name:  C01 Full Touch Screen Smartwatches    
Basic functions: weather, music control, camera, stopwatch, QR code, shutdown, brightness adjustment, about (firmware version number, MAC address, Bluetooth name), settings (bright screen time, background replacement, factory reset), restart , Do not disturb mode, custom dial, (APP supports GPS running, walking, cycling), raise your hand to brighten the screen, touch to wake up
Screen Size:  1.09 Inch HD Round Screen
Resolution:  240×240
Waterproof Grade:  IP67
Supported languages:    Chinese, English, French, German, Spanish and other 10 languages
SMART WATCH WITH SPORTS HEART RATE.
FULL SCREEN TOUCH 1. 09 INCH FULL CIRCLE HD LIFE WATERPROOF​​​​​​​ IP67 & HEART RATE BLOOD PRESSURE BLOOD OXYGEN OF C01 SMARTWATCH & MULTI - EXERCISE MODE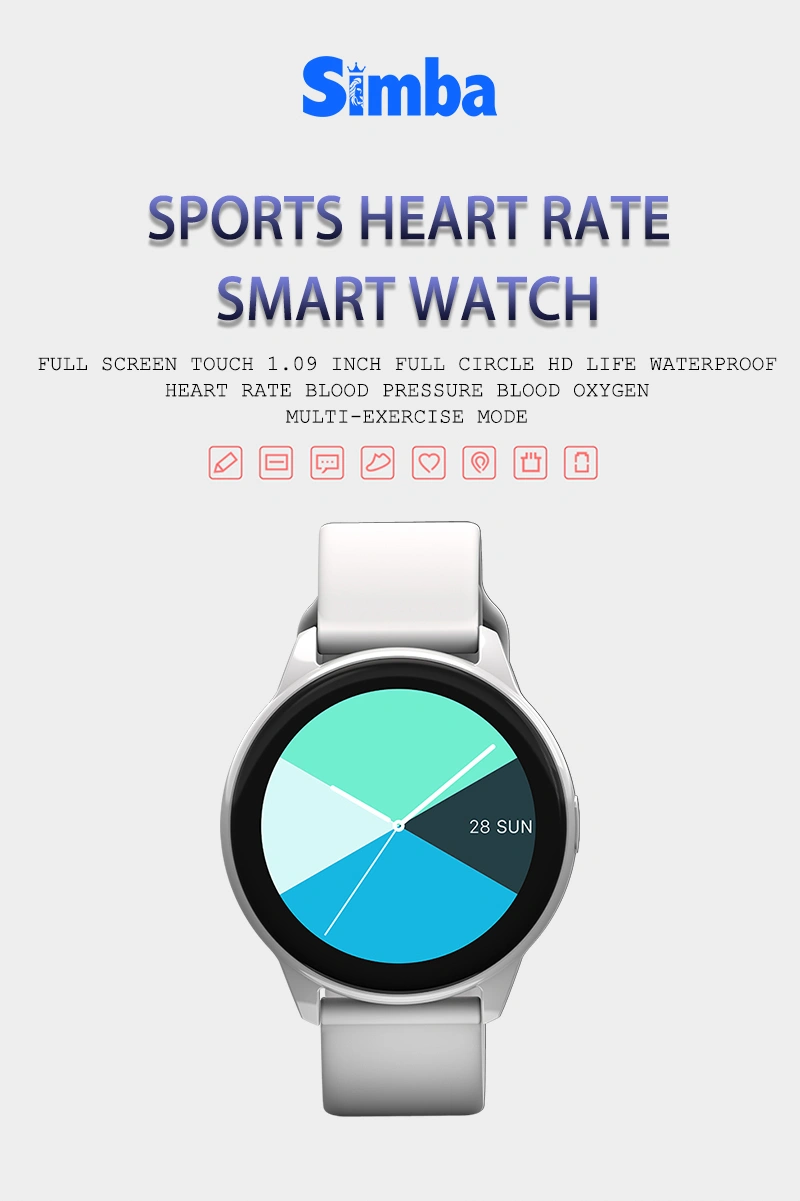 THERE ARE DAZZLE COLOUR CHOICE, FASHIONABLE JOKER. 
FLASHY COLORS, DO WHAT YOU WANT.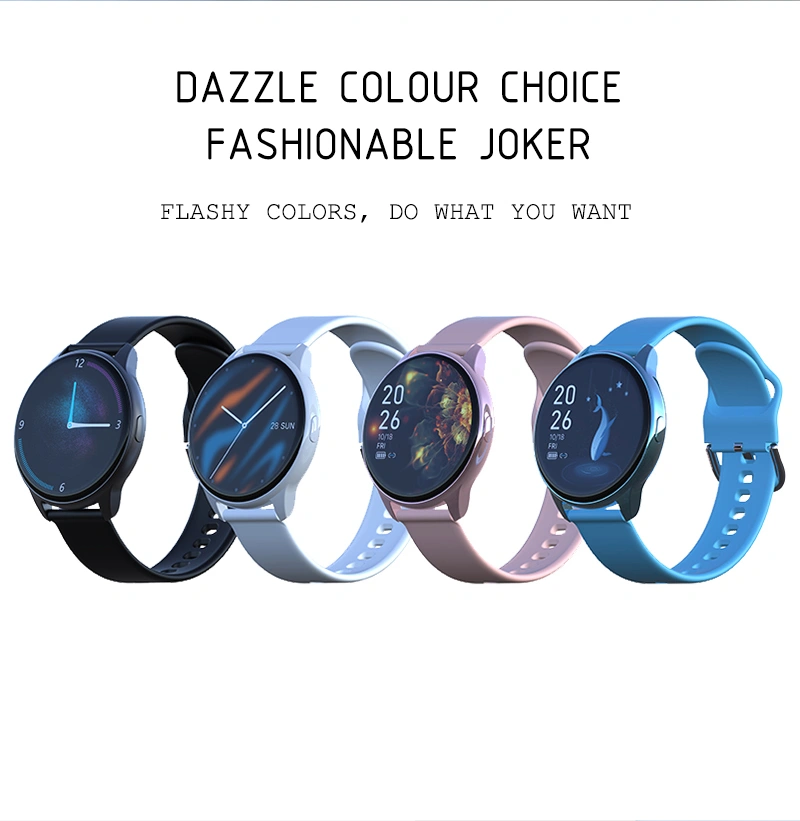 TFT 1.09 INCH  FULL CIRCLE HD SCREEN ​​​​​​​& FULL TOUCH SCREEN.
VIEW THE DISPL AY ANYTIME AND ANYWHERE ONE SCREEN CAN DISPL AY MORE CONTENT TIME, DATE, BATTERY, BT STATUS, ETC.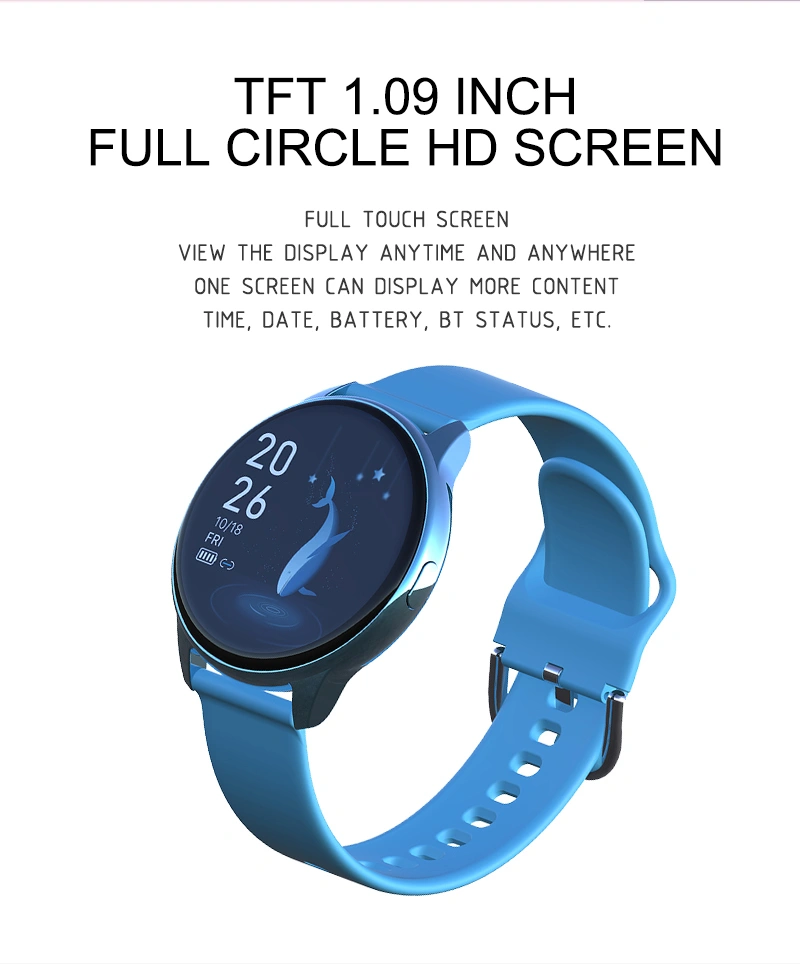 WATERPROOF AND DUSTPROOF DESIGN FULLY IP67 GRADE WATERPROOF AND DUSTPROOF EACH ONE AFTER STRICT TESTING IS APPROVED.